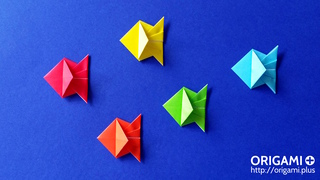 Hi Everyone! I haven't been very active on ScrapColoring because I've been very active launching a new origami site:
Origami Plus
, along with a YouTube channel where I publish
origami video tutorials
. There are a few traditional models, but I am now creating my own origami designs. Here is the newest one, a very cute paper fish. What do you think of it?
→ more
Themes :
Origami
→ Color the picture Very easy origami fish tutorial