There is an amazing new feature on ScrapColoring: you can now send your images (drawings or photos) to turn them automagically into coloring pages. You can then color them online with all the colorful gradients and patterns of ScrapColoring. It is simply awesome!

How to turn your pictures into coloring pages :
Click on the link Color your photos and drawings (in the ScrapColoring menu bar).
Click on Browse to select an image file on your computer (most image formats like gif, jpeg, png etc. are supported).
Choose the type of your image: black and white drawing for all the images that have a single color, like scanned black and white drawings, coloring pages you found on the Web etc.; or colored drawing or photograph.
Submit.
Wait a few seconds.
And there is your personalized online coloring!
You can even share your online coloring page by sending its url to your friends, by e-mail, Twitter, Facebook, on your site or blog etc.
You will obtain the best results with drawings that have sharp continuous strokes (without holes in the shape), well contrasted (black on white for instance). Colored drawings (with flat colors) and posters also give good results. For photos, the results can sometimes be surprising, but they are always initeresting! It is best to use well contrasted photos, with well delimited zones. Photos with too many details are more difficult to convert to coloring pages.
So it's your turn to try with your drawings and photos! If you would like to share your results, don't hesitate to publish them in a comment on this post, to showcase your most beautiful, and/or most surprising creations!
Example with a drawing:
Original drawing (by
Pixo
, licence
Creative Commons Attribution 2.5 Canada
) and drawing converted to coloring page: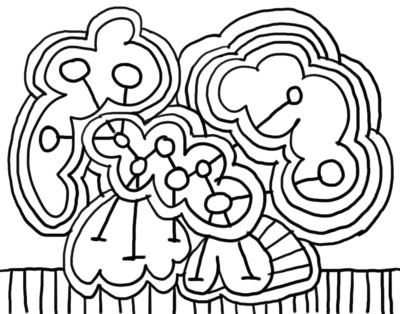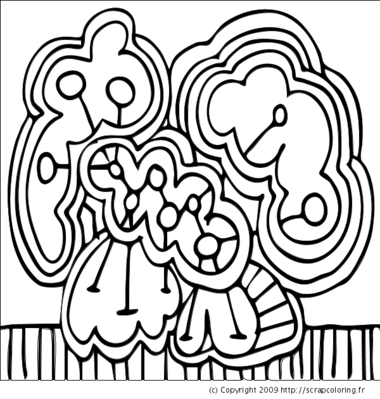 Example with a photograph:
Original photo and photo converted to a coloring page: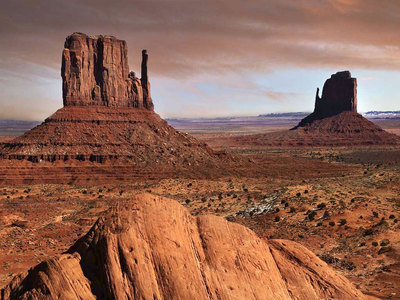 Your turn! Try it and show us your artwork!